Partner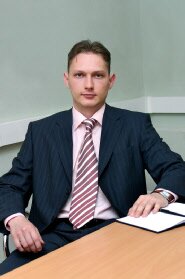 Artem Usov joined the predecessor of Hellevig, Klein & Usov/Awara Group in 2002 and is presently a practicing partner at Hellevig, Klein & Usov with specialties in Taxation, Corporate, Labor, Immigration, Company Structures, and Incorporations (Russian and abroad). One of Usov's areas of expertise is helping Fortune 500 companies find the best practice approach to establishing the right corporate structure in the applicable situation. To provide the best service possible and keep his clients up to date and ahead of competitors, he is constantly monitoring all aspects of the Russian Tax Code and Russian law and follows closely all amendments and proposed amendments, enabling clients to proactively optimize their business plans and activities.
Usov is the co-author of Avenir Guide to Russian Taxes and Avenir Guide to Russian Labor Law. He is also the author of several articles on legal topics. He is a graduate of the Russian Tax Academy.
Usov is fluent in English in addition to his native Russian.
To read articles by Artem Usov click here.